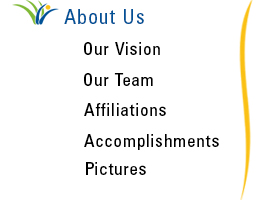 Accomplishments
SABEX 2014 "Small Business of the Year" Finalist.
James Pooler Award, 2013 - Department of Geography and Planning, University of Saskatchewan, for achievement in Regional and Community Planning.
Top Woman Entrepreneur/Business, Saskatoon and Region, 2009 - Prairie Wild Consulting Co.
Canadian Pacific Partnership Program in Aboriginal Community Planning Research Award, 2009 - John Gyepi-Garbrah
University of Saskatchewan Graduate Fellowship Award, 2008 – John Gyepi-Garbrah
Federation of Canadian Municipalities (FCM) Sustainable Communities Award for Citizen Engagement, 2005 - awarded for the Pleasant Hill Local Area Plan led by the City Planning Branch of which Kelley Moore was the lead planner.
Saskatchewan Centennial Medal, recognizing significant contributions to society and honours outstanding achievement, 2005 - Lenore Swystun
Community Activist of the Year, 2004 and 2006 - Lenore Swystun
United Way Schmeiser Spirit Award for Outstanding Leadership 2003 - Kelley Moore