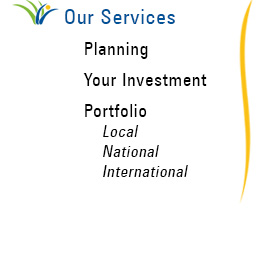 Our Work Across Saskatchewan...
Click here for a map that shows Saskatchewan communities and districts we are working with or have worked with in the past.
Sample Local Projects
Examples from a Selection of Current Community and Regional Based Planning Initiatives:
Twin Rivers Integrated District Planning Initiative
2011-2013.This project followed on the successful development of the RM of Laird and Rosthern Inter-Municipal Plan. Prairie Wild facilitated the formation of a Planning for Growth (PFG) funded process. This involved facilitating the formation of a District Planning Commission and development of various planning tools as part of a comprehensive district planning framework to manage growth and development for the nine Municipalities including the RMs of Duck Lake, Rosthern, Laird (inclusive of all hamlets); Towns of Rosthern, Waldhiem, Duck Lake, Hague, and Hepburn; and the Village of Laird.
Redberry Lake Biosphere Reserve Sustainability Planning Framework
Winter 2009 - in progress A significant internationally tracked development of a participatory-based regional sustainability plan involving nine municipalities that focuses on the connectivity between cultural, social, economic and environmental assets involving a number of municipalities. Links to a numerous initiatives including specific OCP's, zoning bylaws and economic development initiatives for municipalities in the area. A number of planning associates have been incorporated into this process. E.g. Town of Hafford OCP, NWER Community Mapping Program. Supported in part by the Saskatchewan PFG Program.
West Central Enterprise Region
2010-present. 5 working groups involving 40+ municipalities Developed and implementing a regional and local based planning framework for the West Central Region which focuses on local revitalization, retention and cultural and business development. This includes development of land use policies and actions integrated within an overall comprehensive planning framework for: Kindersley District Plan and Kindersley Regional District Plan, Town of Rosetown and Region, Towns of Kerrobert and Macklin and Region, and Town of Biggar and region.
Cultural Resource Use Partnership
2011-present Developing localized cultural planning policy frameworks that are being embedded directly into local based Official Community Planning frameworks with regional links for Fort Qu'Appelle, the District of Katepwa, and Towns of Wolseley and Indian Head. Also working in complement to the Main Street Initiative and Calling Lakes District Planning Initiative. A key focus of this plan is utilizing a place making methodology shared with us by our colleagues, Project for Public Places. Work supported in part by SaskCulture Municipal Engagement and Cultural Capacity Grant.
Kitaskinaw: Aboriginal Programs and Services Environmental Scan
Spring 2013-Summer 2014. Contracted by the Saskatoon Tribal Council, City of Saskatoon and United Way of Saskatoon and Area to undertake a comprehensive environmental scan of services and programs that are utilized by self-identified aboriginal people in Saskatoon. This will include a comprehensive statistical profile that will draw from various data sources coupled with a comprehensive inventory of services of programs currently utilized. A complementary phase will include interviews and focus groups with clients of various programs and services accesses by Aboriginal people to inform current and future needs.
Northern Housing Summit
Spring 2013. Facilitation and development of a participatory design charrette for housing in the North. The purpose of the charrette is to share some thought - provoking information, stories and materials to begin to stimulate the collaborative capacity for planning and partnerships for progress regarding housing in the North.
Community Leadership Environmental Scan
Winter 2013. Undertook a review and environmental scan of current programs and services offered in Saskatoon related to community based leadership. Included: a literature review, an inventory of programs and services offered, review of current programs and target audiences to identify strengths and opportunities, and produce suggestions for future community-based leadership program development.
Various OCPS and Zoning Bylaws
Numerous Official Community Plans and Zoning Bylaws for rural and urban municipalities across Saskatchewan. Examples include though are not limited to: Towns of Marshall, Lashburn, Hafford, St. Walburg, Esterhazy, Carlyle, etc.