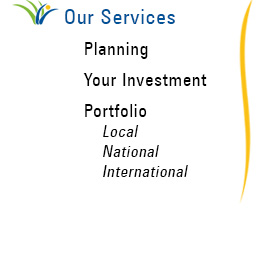 National Projects
Canadian Index of Wellbeing -
Development of the Democratic Engagement Domain

The Canadian Index of Wellbeing is a signature product of the Institute of Wellbeing. CIW is a new and better way of measuring the quality of life in Canada. It addresses the fact that Canada currently lacks a single, national instrument for tracking and reporting on our overall quality of life. Therefore we can't track whether public policies are creating a better or worse society for ourselves and future generations. It is rooted in consensus Canadian values identified through three rounds of Pan-Canadian citizen and expert consultations.
Prairie Wild Consulting Co. together with Holden & Associates researched and developed the Democratic Engagement - defined as the state of being involved in advancing democracy through political institutions, organizations and activities.

The research presented in the report shows that a healthy democracy requires more than participation in elections. A healthy democracy requires ongoing democratic engagement both during and between elections. The Democratic Engagement Domain measures three aspects of democratic engagement: Individual engagement - the engagement of citizens in public life and in government; Government engagement -- the function of the Canadian government with respect to openness, transparency, effectiveness, fairness, equality and accessibility in efforts to engage citizens; and, Global engagement - the role of Canadian citizens, governments and civil society as good global citizens. Click here for more information.
Adaptation Planning

The Land and Infrastructure Resiliency Assessment (LIRA) process is a systematic methodology for helping stakeholders develop adaptation strategies that are both workable and highly cost-effective. This process works by integrating local knowledge with technical tools such as hydrology, climate science, Geographic Information Systems (GIS), and economics to support vulnerability and adaptation assessments of sub-watersheds in rural landscapes. The process consists of five basic steps (Section 2.2; Figure 2.1). When linked together, these steps can help a region develop cost-effective adaptation strategies to mitigate the damage caused by extreme rainfalls or runoff. Completely funded LIRA projects have been implemented in two pilot studies across the Province of Saskatchewan as well as LIRA activities have occurred in another watershed in Saskatchewan as well as in Nova Scotia. This Summary Report is intended to provide information on the application of LIRA to the Redberry Lake Watershed.

The objective of this project is two-fold. The first objective is to take the initial LIRA methodology developed in Phase 3 Adapting to Climate Extreme Events Risks across Canada's Agricultural Economic Landscape: An integrated Pilot Study of Watershed Infrastructure System Adaptation and refine the methodology and increase the technical rigor of various project components. The second objective of the project is to test the LIRA process beyond the boundary of a single community, so as to encompass a larger geographic area, in order to assist decision-makers in moving towards long-term resilience in the face of climate change.

Prairie Wild Consulting, together with a number of academic and community partners, is involved in advancing this methodology through a pilot study that is focusing on planning at a watershed scale as an innovative way to integrate rural and urban ideas, issues, and concerns regarding a common regional vision, while also taking into consideration local priorities. A primary focus of our contribution includes the pilot study area of the Redberry Lake Watershed, which is a sub but closed watershed within the North Saskatchewan River Watershed basin, was selected due to the fact that it is a closed watershed and every spring run-off events or water that goes into the Redberry Lake stays and do not go anywhere. As described, if this and other pilot studies prove successful, Phase 5 of the LIRA project will be explored. This includes the investigation of LIRA in an operational setting through federal and/or provincial programming or policy.